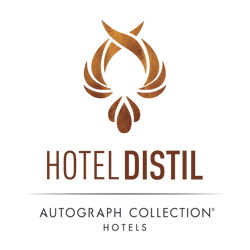 Housekeeping
Sorry, this job has expired.
Louisville, KY
Come meet our hiring managers Thursday, November 14th from 10 AM - 3 PM. This is a great opportunity to join the newest team on Whiskey Row!

The perks for working Hotel Distil include:
• Competitive pay
• Hotel discounts
• Entertainment discounts
• Tuition Assistance
• Medical/dental/vision benefits
• Doctors' Visits on your phone 401k
• Paid Time Off and Vacation time
• Referral Bonus for New Hires
• Opportunity for growth
• Fun & exciting work environment

Responsibilities:
• Provide the highest quality of service to the guest at all times and anticipate and exceed guest expectations. Know and live the mission and the White Lodging/brand basics. Understand the WL Way.
• Pick up keys, assignments, and checklist.
• Restock linen closets, linen and storage rooms with linen and supplies.
• Clean and organize linen and storage rooms daily.
• Complete daily checklist.
• When necessary, strip guest rooms of linen and trash.
• Move dirty linen and trash from guestroom floors.
• Move dirty plates and glasses from GRA carts and hotel hallways, transporting them to the dish area.
• Clean and sanitize guest room glasses.
• Restock housekeeping carts with clean, sanitized glasses and cups.
• Vacuum and/or mop hallways and stairwells.
• Keep guest loan items clean and sanitized.
• Return guest loan items.
• Assist guests with luggage when necessary.
• Properly maintain vacuum and other equipment.
• Perform interim carpet cleaning and spot treatments.
• Answer two-way radio promptly and courteously, using the radio earpiece.
• Move deliveries to proper storage areas.
• Help with laundry operation, when required.
• Communicate changes in suite status with the Front Desk.
• Assist the Engineering Leader in resolving guest complaints concerning the Maintenance Department.
• Deliver cribs, roll-away beds and various related items to guestrooms as requested by supervisor or guest.
• Remake roll-away beds and cribs.
• Making notations on various logs where these amenities have been delivered - i.e. cribs and roll-away beds locations must be recorded in the Log Book at the Front Desk.
• Perform assigned duties in emergency situations.
• Accommodate guest special requests courteously.
• Answer guest questions regarding hotel and local area facilities, services, and hours.
• Carry out any reasonable request by Management.
• Perform other duties as assigned.
• Available to work nights, weekends, and holidays as necessary.

When Housekeeping Aide is also responsible for public area cleanliness:
• Lobby: Clean all fingerprints off glass doors, Registration Desk and run vacuum cleaner.
• Public Restrooms: Clean sink, toilet, mop floor - replenish supplies as needed.
• Pool Area: Replenish supplies as needed; take out all the trash; clean glass doors and any residue from the tables. Check water level in the Spa and check bromine level.
• Exercise Room: clean all mirrors, wipe all equipment; take out trash; run vacuum cleaner; clean glass doors.
• Assist in needs, including landscaping and ground, for the outside of hotel
• Guest Laundry: clean washer/dryer, table, mop floor as needed.
• Cleaning of offices and Front Office areas.
• Cleaning of Associate break room.
• Associate bathroom: clean sink, toilet, mop the floor. Replenish toilet paper and paper towels as needed.
• Assist with ensuring swimming pool and spa maintenance duties are performed according to manufacturer specifications and local Health Department Regulations.
• When necessary, performs snow removal and de-icer applications.
14359